Trusted Footwell Module Solutions West Palm Beach
At Door N Key Locksmith in West Palm Beach, we are aware of how crucial it is for vehicles to have stable and effective footwell modules. Our experienced professionals are committed to providing quality service for the frm modules. Whether you need a repair, a replacement, or an installation, we have the expertise to get the job done right. Our goal is to improve the safety and comfort of your car so that you may drive comfortably and with delight. We always utilize top-shelf tools and materials to ensure long-lasting results. If you have any concerns with your car's frm module, call our technicians now!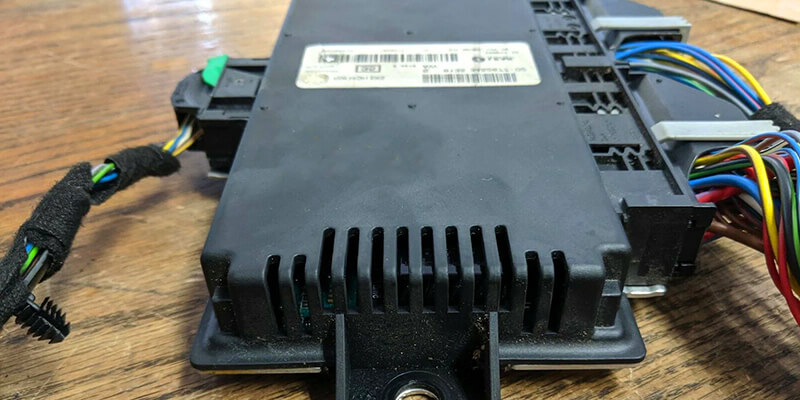 Professional Footwell Module Services in West Palm Beach
Door N Key Locksmith understands the significance of properly functioning automobile footwell modules. Our skilled technicians have the tools they need to give you top-notch service, making sure your ride is safe and comfortable. Our services include
Footwell module maintenance
Footwell module cleaning
FRM module inspection
Footwell module testing
FRM module adjustment
FRMl module calibration
Footwell module diagnostics
FRM module repair services
FRM module replacement services
Footwell module upgrades
FRM module programming services
FRM module coding services
Footwell module troubleshooting services
To provide long-lasting results, we only use the best components and machinery. You can rest assured that the frm module in your vehicle is in good hands with us. We want to make driving simple and enjoyable for all of our customers. You can get affordable footwell module services. Therefore, we are the only company to turn to if you need reliable footwell module services in West Palm Beach.
BMW FRM Module Specialist Services
We can help with BMW FRM modules in West Palm Beach. We offer excellent services, so your ride is safe and comfortable. Our services include
Repair of BMW FRM modules
Replacement of BMW FRM modules
Installation of BMW FRM modules
Maintenance of BMW FRM modules
To ensure long-term results, we only use high-quality parts and tools. Every one of our customers should have a pleasant and stress-free trip. Leave your BMW FRM module in the hands of experts with confidence. So, we are the best choice in West Palm Beach if you need services for a BMW FRM module.
West Palm Beach BMW FRM Module Replacement
The FRM (Footwell Module) is a crucial component of your BMW, which you probably already know if you're a BMW owner.  This part is vital to the operation of your car's electrical system, which controls the lights, windows, and other amenities. Unfortunately, the FRM module can develop issues over time and eventually require replacement. If the FRM module in your BMW is giving you trouble, don't fret! When you need assistance, call us.
We know a lot about fixing BMW FRM modules, so we can quickly figure out what's wrong and get you back on the road. The experts can help you with anything from a minor software glitch to a catastrophic hardware failure. Call us ‌immediately if you're in need of dependable BMW FRM module replacement services.
Quality BMW FRM Module Services
BMW FRM Modules of high quality are crucial to the reliable operation of your vehicle's electrical system. It regulates the car's interior functions like lights, windows, and doors. However, these modules have a history of failing, which can cause a wide range of issues in the vehicle.
Because of this, you need to have a professional locksmith fix or replace your BMW FRM Module. Our BMW FRM Module services in West Palm Beach are second to none and will keep your vehicle in tip-top shape.
Our team of skilled technicians uses the most up-to-date tools and technology to figure out what's wrong with your BMW FRM Module and fix it. They have been trained in all parts of BMW FRM Module repair and replacement, and they know how to work on the newest BMW models.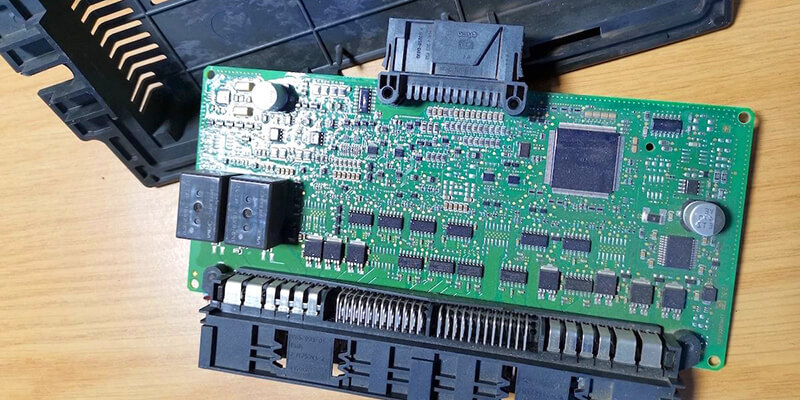 FRM3 Repair: Why It's Necessary and How Door N Key Locksmith Can Help?
If your car's Footwell Module Control Unit (FRM3) stops working, you'll need to take it in for FRM3 repair. The FRM3 module operates crucial systems like the electrics, windows, and locks.  When it breaks, it can cause problems with those features, so getting it fixed as soon as possible is crucial.
To fix an FRM3, you need the assistance of trained experts. Due to its complexity, it takes specialized training and experience to properly diagnose and repair the FRM3 unit. If you try fixing the FRM3 unit on your own, you might end up causing even more trouble, which will take even more time and money to fix.
When it comes to repairing FRM3 units, nobody does it better than us. Our mechanics are well-versed in diagnosing and fixing FRM3 units in a wide range of vehicle models. By employing cutting-edge equipment and methods, we guarantee that the fix will be effective, quick, and durable.  Whenever you need us, we'll be here to help get your car back on the road.
We Have the Answer to Your Problem with the Mini Cooper Footwell Module!
Mini-Cooper owners, are you tired of dealing with a stubborn footwell module that's causing problems with your interior lighting, windows, and central locking? Get in touch with us and wave goodbye to your headaches while saying hello to worry-free driving.
The footwell module in your Mini-Cooper is a complex piece that requires expert attention. It's tempting to try fixing things on your own to save money, but trust us, you don't want to make things worse and end up paying more. We have the skills and new tools to accurately diagnose and fix the frm module in your Mini Cooper.
You can reach out to us anytime, day or night, and we'll do whatever we can to get you back on the road and take advantage of your car's full potential again. Now that Door N Key Locksmith is on board, you won't have to worry about any more frm module failures. Get in touch with us right away if you're interested.
What Our Customers Say About Us
Felisberto Silva
2022-09-07
Put more stara if I could, fast reliable! Don't hire the rest cause they are the best !
Edwin S. Scott
2022-08-27
I locked my keys in my car and called this locksmith. They were able to come out to me quickly and give me the help I needed
Kwabs Frimpong
2022-08-04
Barel was super helpful and was able to handle my situation within minutes. Definitely recommend
I lost my keys on a night out and my car was stuck in a garage. Barel T. Helped me with a replacement set within an hour! Best experience to a bad situation. 100% contact Door N Key if you are in a similar situation
Thanks for providing the car key replacement when I needed the most. I like the response time and service.
I am pleased with the service and the quality of the new car key replacement I got from Door N key. Highly recommended
The ONLY people who called me back. 15 minutes away, and had me going in about 20 minutes. Very reasonable cost, professional, and friendly. I would recommend these folks for any locks you need!
I locked myself out of my car and found these guys on internet. They came pretty quickly and were super nice. Their service was excellent and I'll definitely call them again in the future. Thank you guys
FRM Mini Cooper: The Vital Role of Expert Maintenance
We all want our Mini Coopers to function at their absolute best because we're proud owners of such a storied brand. However, to keep our Coopers in tip-top shape, we need to be familiar with the many subsystems and components that go into this little miracle, not the least of which is the Footwell Module (FRM).  The FRM is the brains behind our Mini Coopers' lights, comfort features, and safety mechanisms, making it an essential component that needs regular upkeep and repair.
It is essential to hire a professional when the FRM in our Mini Coopers needs to be repaired or upgraded.  Fixing an FRM can be tricky, especially if you don't know everything there is to know about how a Mini Cooper operates.  This is why having the help of a seasoned technician is crucial. The Mini Cooper experts have the technical know-how and hands-on experience to find and fix any FRM problems in your Mini Cooper, making sure that your car runs like a dream.
It is imperative that Mini Coopers have regular, expert FRM servicing, and we know just how important that is to you. We are the place to go for all your Mini Cooper FRM needs because we are committed to giving you the best results.