Remote Car Key Auto Locksmith Services
A remote car key is more important than it looks. Anyone who has previously lost their remote car key will quickly tell you just how much a small piece of equipment can cause so much torment. As a car owner or chauffeur, it is always essential to ensure that you carry an extra key or have one at home.
People like coming to locksmiths just as much as they like going to hospitals. When you own a car, there is never a scheduled time for your key to get lost. Problems often happen when we least expect them to, but as a car owner; lucky are you when you know that you have a reliable company like Door N Key Locksmith in West Palm Beach, FL that you can count on. We are a highly reputable company that deals with such keys professionally, and we take great pleasure in our work.
We offer remote car key solutions when;
You need your key replaced.
A key programming solution is needed.
You require expert help urgently, regardless of the neighborhood or time.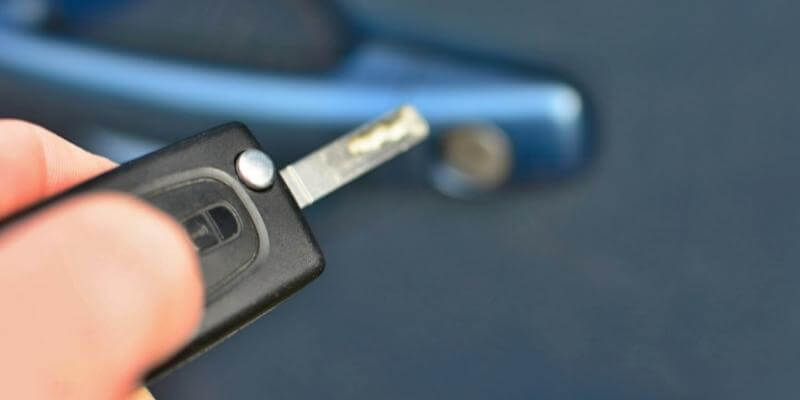 A One-Stop Shop For Auto Key Solutions
Anyone who owns a car should consider getting a spare key as soon as possible. Aside from the fact that your remote car key may get lost; there are plenty of other reasons why having a backup plan for your key is very important.
Smart keys and transponder keys are almost similar, save for a few minor specifications. When you lose your transponder key, going to a car dealership to have your key replaced will be the least of your problems. On top of incurring towing charges, you will be forced to provide proof of ownership of the car and then have to wait several days for the new computer chip to be paired with your car. Having to go through such a process will almost make you go mad. The easiest solution to a problem like this is getting in touch with a highly reputable locksmith company like ours that can dispatch an able team of experts to your location within the shortest time possible.
If you are on the lookout for a locksmith that is highly skilled in making replacement keys, then you have come to the right place. Regardless of the complexity of your car key, our sophisticated team of experts will be equal to the task. With our vast experience, we will ensure that you have working keys within no time. Contact us today and let us solve your problems for you.
Round The Clock Professional Locksmith Solutions
There is nothing more unnerving than getting in trouble at the most unfortunate hour. Depending on the nature of your job or driving habits, there are multiple scenarios where you are bound to need help with your remote car key, particularly at night, when most locksmiths have closed shop. When most people run into problems with their keys at night, they seldom know where to run for help. You don't have to be like most people.
When you have our contact details on speed dial, you can rest easy knowing that half your problem is already solved. Our company has remote car key solutions for everyone living in West Palm Beach, FL. Given that Door N Key Locksmith is a company that values its customers greatly, we ensure that we avail 24-hour expert car locksmith help to anyone in need. Do not hesitate to call us!
Subscribe to Our Unrivalled Response Time
Your remote car key can run into problems any day of the week. That's unfortunate coz many locksmiths tend to close shop on weekends, but not us. We operate seven days a week to ensure that the needs of all our customers are met. While others cease to operate on Sundays, we ensure that our teams are all geared up for work and that we meet the needs of all our clients. Our goal is to ensure that our customers get the highest quality services, and that is why we ensure that we have the best experts in town.
We have a rapid response time of roughly 20 minutes. This means that regardless of the neighborhood you are in, we will reach you on time. We have been operating in this area for a considerable amount of time and know the fastest ways of reaching our customers.
We take pride in the fact that we can provide remote car key solutions to most car brands in today's automotive market. Some of the famous car brands we deal with include:
Toyota
Audi
BMW
Mercedes
Saab
Volkswagen
Volvo
Maserati
Land Rover
Jaguar
Porsche
Honda
Ford
Scion
Related Searches Locksmith West Palm Beach: car lockout, lost keys to car, car keys made, auto locksmith, locksmith key made and more..
Remote Keyless Entry - Only The Premium Best Remote keyless entry locks are advanced and fashionable. As the name suggests, remote keyless entry locks don't...