Remote Keyless Entry - Only The Premium Best
Remote keyless entry locks are advanced and fashionable. As the name suggests, remote keyless entry locks don't require keys. They employ several techniques to lock and unlock the doors. Call Door N Key Locksmith to get your remote keyless entry locks installed.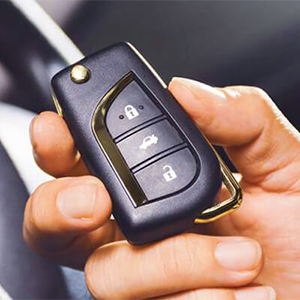 Remote Keyless Entry Service
Locks have now moved in the direction of remote keyless entry. This implies that you basically don't need a key to lock or unlock anything. All you need is a remote (mostly for cars) and a keypad (mostly for door locks). Remote keyless entry systems come in different forms and can be used for a variety of reasons. Vehicles in particular have evolved when it comes to how to keep your cars secured. This method is a way to make sure you don't get hotwired, started with another key, or get unlocked by any key. This system also works with a unique code that prevents key copies from being used on your car. Our locksmith West Palm Beach absolutely guarantees the best car remote control key when you hire a Door N Key Locksmith. Our expert can also help with remote key replacement and programming.
Remote Keyless - Door N Key Locksmith
Remote keyless locks are now a trend among modern homes. Most home owners want to be able to control access to their home through the option of a remote keyless entry door lock system. This is to say, the remote keyless system is not only used by cars but can serve security purposes for a residence or commercial place. Enjoy a premium-quality keyless lock system from Door N Key Locksmith in West Palm Beach, FL. We have direct links with manufacturers of these types of locks and will ensure the best standard is installed for you.
Locksmith West Palm Beach - Professional Services At Their Best!
Are you in need of a new remote keyless entry system? Of course, this would need to be programmed. If this describes you and you've been unsure how to get the best locksmith West Palm Beach for the task, Door N Key Locksmith is your one-stop shop for all things locksmith related. With a fully prepared van on hand, our locksmith West Palm Beach is always close by. You also don't have to worry about the expense because we offer a low-priced service in the area. Contact us if you're looking for a trustworthy service.
Car Remote Control Key - Essential Services!
Security is a major concern with today's remote keyless entry devices seen in automobiles. It would be a major issue if individuals could readily open others' cars in a busy supermarket parking lot. You also need to restrict anyone from "capturing" the signal that your transmitter emits, which is becoming more common thanks to the growth of radio scanners. However, the car remote control key still offers a major improvement to how your car is secured. Contact us for a car remote control key that won't let you down. We have got you covered.
Remote Key Replacement - Guaranteed Quality Remote Keys
Have you sent your remote keyless entry system swimming down the pool by accident? Or did it somehow get damaged? You'd definitely need a remote key replacement as soon as possible. Now it is a common belief that only a car dealership can get a remote key replacement done. Well, we are here to refute that claim as we can also. Guess what? Ours is even cheaper and, of course, no different in the quality provided. Contact us if you need such services and see how good we really are. 
We Are Clear Of Other Service Providers!
You may be wondering, "Are they really capable of what they say they are?" Well, we have been in the industry for a while now, and trust us when we say we are the best at what we do. There is no need for doubt; take that chance with us and see how professional we are.
Related Searches Locksmith West Palm Beach: BMW Car Keys Made, car keys made, auto locksmith and more..
Remote Keyless Entry - Articles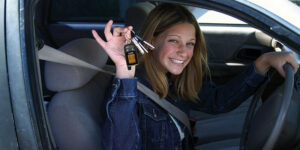 The term 'Remoteless key entry' refers to a special feature found in vehicles that allows you to unlock or start your vehicle without having to...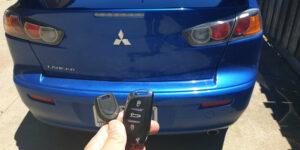 Remote keyless entry is a system that allows you to unlock and lock your vehicle by using a remote transmitter or vehicle control. If a...