We all install doors and other security features to keep us safe. They have become a part of our daily lives, and we do not compromise at all. However, we find some instances where, perhaps due to carelessness or just a stroke of bad luck, we become stymied by these security systems and are left out of our houses, offices, or cars.
Well, if you live in West Palm Beach, FL, and you ever experience a lockout situation, then Door N Key Locksmith is your absolute best bet to call. We already have over a decade in business working for clients, and our experience speaks for itself. Now, we have a 20-minute response time to meet you quickly.
With Door N Key Locksmith, you will find that you do not need to break a sweat before you regain access to your property.
Door N Key Locksmith: Locksmiths in West Palm Beach, FL
At Door N Key Locksmith, we have built a service which ensures that the needs of people in West Palm Beach, FL who suddenly find themselves in a lockout situation are properly met. To do this, we know that we will need to always make ourselves available, and we have a way to get around that.
Part of the reasons why we can easily see to the needs of our clients is our fully loaded van, which is always available to help ensure that we get on any case without wasting any time.
In addition, we maintain full transparency, and conduct our business in an effective, honest manner
What Our Customers Say About Us

Garrett Wragg
Barel was very friendly, and a pleasure to communicate with. We were looking for a replacement key for our van, and he was clear in his pricing and timetable to complete the programming of the key. He even came right to our house! This was very easy and enjoyable, and I am very thankful for the work Barel did! All the best!

Santiago Leon
These guys are awesome. Very knowledgeable and friendly. The prices are great to. Don't go to the dealer. These guys will come to you. I will be using them for all my door n key needs.

Brigitte Harvey
My mother is 89 years old and locked herself out of her apartment. Borel from Door N Key came to her rescue. Not only did he open her door but also changed her lock for easier access for a minimal cost. Fast, efficient at a fair price! I recommend this company to anyone in need of a locksmith. Bree

Gary Lamb
I needed a car remote programmed and dealer wanted $150! Door n' key came to me and did it for much less! Prompt, courteous and professional. I would recommend this company anytime!

Oliver Family
Excellent and quick service. Much better price than the dealership for a new keyless entry. Convenient at home service. Highly recommended.

Jody Bear
I called Door N Key just days before hurricane Irma. I new I would probably not have much luck. I need keys for my hurricanes shutters. They came over and actually had the key I needed. They were quick and efficient. I highly recommend them if you need a locksmith!

Peter Amirata
Barel came right to my car and replaced my key, which I had dropped in the ocean. Works great. 5 starts. Totally recommend DoornKey .

Marie-Elena Aruta
If you are in the area and locked out, this is the place to call. I called a few places who couldn't give me a quote and charge a service fee. Door and Key not only was competitive with their prices but the service was excellent! Barely arrived within 10 minutes, was fast, friendly, professional and his price beat all of the places who did give me a quote.

Steve B
Needed Lexus keys cut for blanks that I had bought on line. Called to see if they could help. We set up a meeting place as I was heading out to run errands. He showed up to my location when he said he would and greeted me with a smile and positive attitude. Cut two keys and had me on my way in a short period of time. Even with having to remove the old remote that was superglued to the shell. Very positive experiance.

Ezra Hubbard
Barel was amazing. Punctual, courteous, personable and answered all my technical questions. Highly recommend. One of those experiences where you walk away taking note of a good locksmith for the rare occasions when you need one or bump into someone who does.

Copeland Garrett
My car was stolen and recovered by police! I called Barel on Christmas Eve to see if he could unlock the car and make me a key. He came out from Jupiter quick fast and in a hurry! Audi wanted to charge me $500 and he charged me way less and cut me a deal. Super nice guy! Highly recommend Door N Key especially in emergency situations where my car didn't have to sit in a tow yard over the holidays and get charged to sit on the tow yard. He saved me so much money and was efficient!! Highly professional!!

Lana Lockridge
VERY fast & efficient!!! I needed them immediately & they came right away. Cristian changed my locks fast and cleaned up after himself. I HIGHLY recommend this company!!!!

Kevyn Wagner
These guys are true professionals. They are very well versed in thier craft. Making keys for many of these exotic cars requires a very technically skilled and well educated craftsman and Door N Key handles it like magic. They are very responsive morning noon and night. It's no wonder why the best repair facilities in Palm Beach county all recommend them.

DJ Dakota Stephany
#DoorNKey came to my office within two hours of my first call to duplicate my car's FOB and completed it within 20 minutes!! Very competitive pricing and backed by a reputable distributor! What service!!!! Thank you!

katrina kovtoun
I lost my key and I need it the job to be done as soon as possible . I didn't have to wait long the job was done pretty quick and well. I'm very skeptical for locksmith services they are not all honest. This time it went well best experience so far... highly recommend it.

Douglas Evans
What great service and wonderful attitude. I called based on his good Google reviews and am so glad I did. He was with a client when I called but texted he would call back ASAP. I didn't expect such a quick call back but he did and found a time to come same day that worked for me. He arrived when he said he would and was very professional and courteous. Made smart recommendations that in all honesty if he hadn't he would have made more money. He's a very honest person and I'd recommend him to anyone.

Donna Elkins
Quick and quite helpful. I locked my keys in my car late last night thinking that I was stuck and nobody would be around to help because of how late it was. When I called the man told me he was on his way to help. I will continue to call Door n Key and am thankful for the job they did!

Armani gil
Hands down the best around. Kept an open line of communication about eta. After 2-3 simple question Immediately got to work while explaining the process. when he hit a roadblock he circumnavigated it with ease. Even made me a spare key. The entire process was over in about 10 mins.

Jessica Skrastins
Great experience with Door N Key! I needed a new key fob. The man asked me for my car details and sent in for a new key. Within the next 48 hours they had replaced my key. Thankful for their service and will highly recommend to others.

Hollie Bright
Very good service! I called them for them to change my locks on my door because of possible break-ins in the community i'm in. Feeling unsure about my safety, I called them and they were there less than an hour to change my lock on the door. Kind and respectful! I will continue to call if I'm ever in need again.
Being locked out of your car is especially frustrating. You're unable to get in and move from place to place, and in the event where you need to get somewhere in a short time span, you can imagine how much a vehicle lockout can ruin your enthusiasm or productivity.
Thankfully, however, we have the needs of car owners around West Palm Beach, FL in mind, and that is why we developed the vehicle locksmith service. If you ever find that you cannot get into your car and you must get somewhere quickly, we have you covered.
All you must do is give us a call at Door N Key Locksmith, and we will immediately get to you. With us, you no longer must wait so long before you get on the road.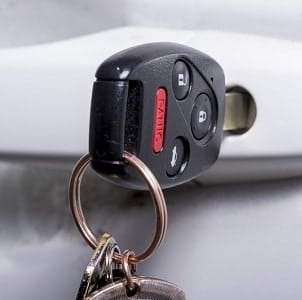 24-hour emergency locksmith
Lockouts can happen at any time. You could get locked out of your vehicle or property during the day, or you could have an emergency lockout, where there is hardly anyone around you to help you out.
If you are involved in the latter and you have no idea how to get yourself back into your house or car, then give us a call at 561-693-2323. Our 24-hour lock service has become indispensable to people in West Palm Beach, FL who are in pressing need of a locksmith.
We have also optimized our services, ensuring that we can get to you as quickly as possible and help provide the locksmith service in good time. No time wastage, no lags.
You do not need to feel worried about the timing. Get in touch with us, and we will be right with you.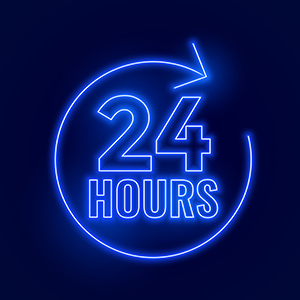 No one should ever get locked out of their house. After a long day, you get back and just want to crawl into your couch and let off some steam. Well, there are times when you could have forgotten your key, and you find yourself unable to get back into the house because you are locked out.
We all hate being in residential lockouts because of the stress that this situation brings. Thankfully, however, you do not have to feel tired for long, because Door N Key Locksmith is here to provide you with the help you need.
At Door N Key Locksmith, we have devised an effective and reliable residential locksmith service that will ensure that you can get in your house in good time. We have experience with several types of residential door locks, and regardless of how your house lock works, you can rest assured that we will be able to help you bypass it quickly.
In addition to that, we can also look at how to re-key locks or work out getting new ones for your safety.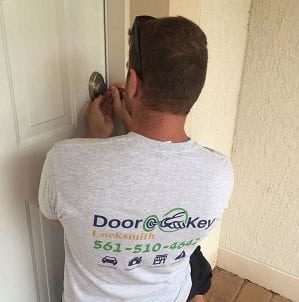 As a business owner, security is something that you should never take lightly. Threats and risks are at higher levels these days and being able to secure everything your office space or location will depend largely on the level of security lock systems and other protection infrastructure that you've put in place.
However, a lot of these systems could also end up keeping you out of your own building as well. You could have forgotten a key or a password or an access device, and this could leave you locked out and stranded.
Thankfully however, businesses in West Palm Beach, FL, can always call us to get a lasting solution to this issue.
At Door N Key Locksmith, we see to it that workers are able to regain access into their offices and buildings, thus ensuring that your business doesn't lose time or money as a result of this downtime. With our commercial locksmith service, your company will be up and running in absolutely no time.
While that is great, we can do even better; our consultation service will also provide you with effective safety tips and work out a great lock sequence that will both ensure your safety an prove ease of access whenever you need it.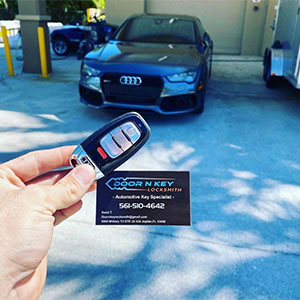 As far as cars are concerned, it is unfortunate that if the key fails, or you don't have it for whatever reason, your car can...