Door N Key - Locksmith in West Palm Beach
A good locksmith can be hard to find, which is exactly why you'll want to keep our number handy. When it comes to a professional and experienced locksmith in West Palm Beach, FL you can't beat our services. We offer a large variety of services including our home lockout service and our 24 hour emergency locksmith service. We specialize in both auto/car locksmith services, as well as commercial locksmith services for commercial spaces. All you have to do is call Door N Key at any time of the day or night, and we will make sure you're looked after right away.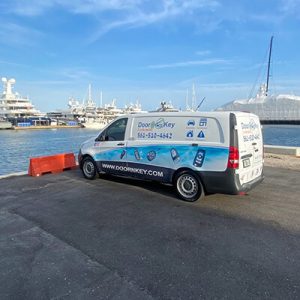 West Palm Beach Florida Locksmith
We pride ourselves on being a top-notch West Palm Beach, Florida locksmith with plenty of experience and know-how. No job is too small or too big for us to tackle, so don't hesitate to give us a call. Our car lockout service is perhaps our most commonly performed service. We understand just how frustrating it can be to find yourself locked out of your vehicle, which is why we're available to help you 24 hours a day. Another popular service we perform is to install commercial door locks that keep your business safe and secure, which offers peace of mind even if you aren't on the premises.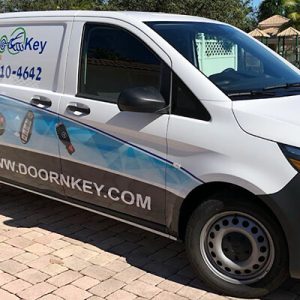 One of the greatest things about us is that Door N Key is a local locksmith in West Palm Beach, FL. We know the area, we know the people, and we are only too happy to help our community. Because we offer such a wide variety of services, you know you can depend on us for all types of jobs. Have you ever found yourself locked out of your home? Well then you aren't alone, which is why our home lockout service is such an important one to offer. Our prompt and efficient lockout service can save you from being stranded outside for hours while you wait for someone else to come home.