Door N Key

Locksmith

Your Security is Our Top Priority
We will lock your worries away
Door N Key Locksmith West Palm Beach
Welcome to the Door N Key Locksmith, your trusted locksmith in the locksmith industry serving the West Palm Beach area of Florida. Your security is our top priority. With our exceptional locksmith services, we will lock your worries away. We are proud to be the first company that comes to mind for many when they think of West Palm Beach locksmiths.
Whether you are a business owner moving into a new office in the area, renovating your current home, or you've had issues with your door locks, a pro locksmith can come in and replace them worry free. We bring our expertise to every job, ensuring your old locks are replaced with new locks effectively and efficiently. Door N Key is here to offer you professional services from a locksmith in West Palm Beach who has plenty of experience in terms of replacing and changing locks and also providing automotive, residential, commercial, and 24 hours emergency locksmith services. We are available 24 hours a day, ready to assist with car lockouts, broken keys, and more.
Of course, as a resident in Palm Beach, you don't want to settle for just any West Palm Beach, FL locksmith, which is why we set ourselves apart. Our team takes pride in our years of experience, professionalism, and attention to detail. We are a family operated company who offers great service and affordable pricing. We are dedicated to making a difference in our community, and our punctual and polite technicians are always ready to provide solutions to your security needs.
Door N Key Locksmith Services:
We provide a wide range of locksmith services 24 hours a day for residential, commercial and auto locksmith needs. Our services are designed to meet the needs of homeowners and businesses in the area. Some of our services include Residential Locksmith, Commercial, Auto Locksmith, House Lockout, Car Lockout, Business Lockout, Office Lockout, Storage Lockout, Trunk Lockout, Locks Rekey, Car Keys Made, Transponder Keys, Key Extraction, Replace Ignition, Locks Change, Motorcycle Keys and more…
Our services are offered at competitive prices, with no additional charge for off-hours appointments. We specialize in high security locks and access control systems. You can trust us to provide excellent service, whether you need new keys after lost keys, need to repair broken keys, or want to upgrade to high-security locks. Our locksmithing expertise covers all types of locks, and we're always ready to manage any locksmith project.
Our locksmiths serve all of South Florida, including areas like Jupiter, Palm Springs, Wellington, Boca Raton, and other parts of Palm Beach County. We are ready to arrive quickly and answer all your questions. We are a licensed and trustworthy team, offering deals you won't find elsewhere. You can request a quote via phone or email today.
Expert Professional Locksmith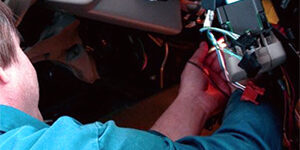 That is right; we offer both the fastest and the most efficient service in the entire industry. Our install hardware company is one of the...
What Our Customers Say About Us
Felisberto Silva
2022-09-07
Put more stara if I could, fast reliable! Don't hire the rest cause they are the best !
Edwin S. Scott
2022-08-27
I locked my keys in my car and called this locksmith. They were able to come out to me quickly and give me the help I needed
Kwabs Frimpong
2022-08-04
Barel was super helpful and was able to handle my situation within minutes. Definitely recommend
I lost my keys on a night out and my car was stuck in a garage. Barel T. Helped me with a replacement set within an hour! Best experience to a bad situation. 100% contact Door N Key if you are in a similar situation
Thanks for providing the car key replacement when I needed the most. I like the response time and service.
I am pleased with the service and the quality of the new car key replacement I got from Door N key. Highly recommended
The ONLY people who called me back. 15 minutes away, and had me going in about 20 minutes. Very reasonable cost, professional, and friendly. I would recommend these folks for any locks you need!
I locked myself out of my car and found these guys on internet. They came pretty quickly and were super nice. Their service was excellent and I'll definitely call them again in the future. Thank you guys
Automotive Locksmith Services
It's something that can happen to any of us at any time; getting locked out of your car is unfortunately a lot more common than you may think. That's exactly why we offer superior car lockout service so you can get into your vehicle quickly, and without a hassle. We even offer automotive keys made so that you don't have to worry about being stuck without a key. Whether you've lost your keys, or locked them inside your vehicle, there is no need to stress. Just give us a call and let us deal with the problem!
Residential Locksmith – Home Lockout Service
If you've ever been unfortunate enough to find yourself locked out of your house, then you know exactly how frustrating it can be. Of course, it's even worse if you happen to be stuck outside in the heavy Florida rain! That is exactly why we're available to come and change door lock systems or have them rekeyed according to your needs. We get the job done quickly, effectively, and with a level of excellence that is unmatched. Our locksmiths are well experienced and can handle any type of lock system. That means you won't be waiting long until you are comfortably inside your home again.
Commercial Locksmith Services
For business owners, there is a lot riding on keeping the contents of your building safe and secure. The last thing you want to find is that you have been burglarized and thousands of dollars' worth of machines and equipment has been taken. We can help prevent this from happening by installing our commercial door locks that use a master key system. Give us a call and we'll happily come out and install a brand new secure, safe, and easy for you to use locking system. We not only provide security and safety to your building, but also give you peace of mind. Our commercial locksmith services are tailored to ensure your business stays safe.
24/7 Emergency Locksmith Services
Because emergencies can happen at any time, it's always good to know there are people ready and willing to help. If you should find yourself locked out of your home, car, or office building we are available with our lockout service 24 hours a day, seven days a week. Our professional 24-hour locksmith near me can be ready at a moment's notice, and will work quickly to get your door open. So, before you start to panic and wonder what you're going to do, remember there is no such thing as "business hours" with us because Door N Key – Locksmith West Palm Beach, FL is always open and ready to be of assistance.
We are always happy to help residents and business owners in West Palm Beach and the surrounding areas. We are located conveniently to serve you better. From quick lock repairs to installing high-security locks, we've got you covered. Don't hesitate to reach out to us for your locksmithing needs. We've built a reputation for providing great service, and we're always ready to add new satisfied customers to our roster. Whether you're dealing with a difficult lock or a simple lock change, you can trust us to handle the task with ease.
So if you're looking for a locksmith in West Palm Beach, look no further. Door N Key Locksmith is the easy choice for all your locksmith needs. Whether it's a big project or small, we approach every job with the same level of dedication and attention to detail. Get in touch with us today to learn more about our services and how we can help you secure your home or business. We look forward to serving you!
Fill out the inquiry Form
Or feel free to reach out to us at: (561) 510-4642
Lost Car Keys? We Provide Car Key Replacement Services!
Door N Key Locksmith West Palm Beach is the go-to for your Car Key Replacement needs. Our expert team, proficient in the locksmith industry, can cut and program keys for all cars, even high-end brands like Audi, BMW, and Mercedes. Whether you're dealing with car lockouts or need new keys because of lost keys or broken keys, our locksmith services are designed to provide cost-effective solutions. From remote key replacement to non-remote types, we specialize in all kinds of key replacements. Don't hesitate to turn to the team who prides themselves on their extensive knowledge about keys for a quality job, efficiently completed every time. We're here to assist 24 hours a day, ensuring the best service in West Palm Beach, FL.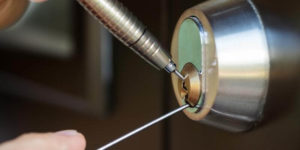 What Locksmith Services Do We Offer? Door N Key Locksmith installs, repairs, and adjusts locks in everything from cars to office buildings. They also offer...