Commercial Locksmith – West Palm Beach
While it's common enough to find a residential locksmith, it can be a whole other story to try to find an experienced and professional commercial locksmith in West Palm Beach. well you can now consider the search over; door n key is here to help you with your commercial lock issues. whether you find yourself locked out, wanting to change the locks, or install a new lock system, we can get the job done. we specialize in commercial door locks, master key system, and high security locks. we know that keeping your commercial property safe and secure is an absolute must, and that's why we make sure the job is done correctly.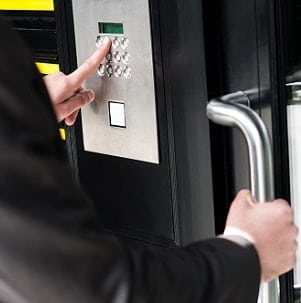 Commercial door locks are often very different than those you will find on residential spaces. They tend to be a bit more secure and sometimes a master key system is used. We understand these differences and have plenty of experience when it comes to commercial door locks in West Palm Beach. We've fixed, installed, and dealt with such a large variety of models and types that we are bound to be able to help you. To top it off, our professionals are available to help you 24 hours a day, offering Magnetic-locks, Padlocks and emergency commercial locksmith west palm beach services when and where you need them.
Does your commercial space use a master key system? If so then you need it to work smoothly and properly so that all entrances/exits can be properly accessed by employees. A master key system allows specific key holders (staff), to unlock multiple doors with one key. These can be exterior and interior doors, as you can set the system up to meet your needs and requirements. Let us help you create a master key system that works for your company and provides you with the security you need. If you have an existing master key system that needs changing, again Door N Key is here to help.
High security locks are pretty much a given in commercial spaces. They give the business that added sense of protection and safety, which can prove to be very important. It can prevent issues with theft, making sure only the designated staff has access to certain areas of the building, and might even be necessary for insurance purposes. Our professionals are well trained in installing and changing high security lock systems, and because we are available 24/7 you know you can count on us at any time of the day or night. We are here to help and make sure your commercial space is safe and secure.
Commercial Locksmith - Articles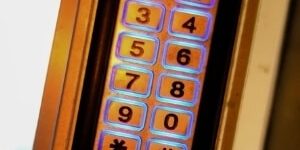 When you are looking to upgrade or install new commercial locks in your West Palm Beach, FL business, it helps to know a little about...