Range Rover Car Keys Made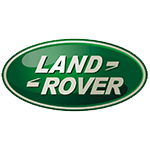 Being stuck without your car keys isn't on anyone's list of things to do! And even worse, when your late and must be somewhere, that will add salt to the wound. Either way, this isn't the right time to fulfill your lifelong dream to hot wire a vehicle like Vin Diesel from Fast and Furious. As tempting as it may be. What you should do is pick up the phone and call an expert. We are your top choice when it comes to workmanship, professionalism, polite and courteous. And oh yeah, we get to your car real fast and get the job done quickly and efficiently!
With dedicated staff and car experts, we at Door N Key Locksmith would like to assure you that your Range Rover is in the hands of licensed technicians who know what they are doing and are eager to help you get back to your errands as soon as humanly possible. The age of your vehicle's model makes no difference to our expert car key locksmiths. Not only do we have the right tools and latest ignition key technologies, but we can work on pretty much any car and model. Call us today and we will come to you with our branded locksmith mobile and get the Audi Car Keys Made the first time, guaranteed!
Related Searches Auto Locksmith in West Palm Beach: car lockout, car keys made, auto locksmith and more..