Transponder Key Programming – Highly Trained Automotive Locksmiths
One thing is for sure; at Door N Key locksmith, we only hire the crème de la crème of the automotive locksmith industry. Our team consists of talented and innovative technicians, all of who have undergone a specialist course to give them a vast understanding of both the mechanical and electronic working mechanisms of car locking systems.
We are all about quality workmanship, ensuring all our automotive locksmith experts can strip as well as reassemble all transponder keys from a variety of car models, including Toyota, Nissan, Volvo, and the more sophisticated Maserati, Range Rover, and Jaguar models with no supervision.
West Palm Beach, FL, and its surrounding areas refer to us as the foremost experts in the field of cutting and decoding keys. Our top-notch diagnostic systems ensure you, as a client, receive the quality of service you deserve.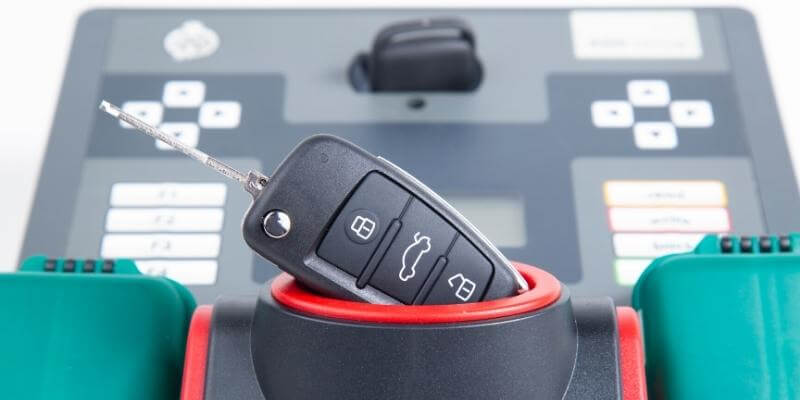 Security is Our Top Priority in Transponder key programming.
As a car owner, the security of your vehicle is a major cause for concern. Locks are there for one purpose; to restrict unauthorized entry into your car. Unfortunately, non-functional locks or lost keys compromise your safety and that of your car, not forgetting your belongings. Unprecedented situations like this will leave car owners feeling vulnerable and unsafe.
At such times, you need our professional key programming services, among other automotive lock solutions. When offering services to our esteemed clients, durability is one of the key things we factor in. We understand that automotive locking systems are one of the most basic security measures car owners invest in to assure their safety. For this reason, we invoke lasting solutions by taking the time to research through a variety of available solutions. With us, you can be sure of quality services with whatever it is you need that calls for our attention.
To further prove we are committed to making you feel secure, our abled locksmith key made team wears company uniforms. They also have identity cards that are mandatory for them to have when in the line of work. Considering there is a rising number of scammers and unscrupulous individuals who want to take advantage of unsuspecting West Palm Beach, FL residents, it is only fair to offer our clients the safety assurance they need.
Transponder Key Programming Services at Your Doorstep!
Car owners are often urged to have another set of car keys, which come in handy in case of an emergency. However, if you were not able to do that, you misplaced both keys, or have a damaged lock, we are here to help. At Door N Key locksmith west palm beach, we offer remote services at your doorstep. We are fixated on facilitating a return to normalcy for all our clients. Thus, strive to be at your service in a matter of minutes. However, it is good to note that the average time it takes to serve you highly depends on your proximity.
Due to our nature of work, we comprehend that car lockouts and key misplacement issues happen at any time. As such, we always have an emergency response unit on standby. These individuals are equipped with the necessary skill and knowledge to offer transponder key programming services on-site without any difficulties, allowing you to regain entry into your car in no time. What also makes our team stand out from the rest is our ability to handle different car models, including Mercedes, BMW, Volkswagen, and many other brands that attract a more luxurious and sophisticated class.
Additionally, we guarantee that your car is in capable hands as we are articulate in what we do and will open your car as well as program your keys without causing any damage.
Apart from transponder key programming, we offer a variety of other services that include:
Car lockout services
Key duplication services
Car key replacement
Ignition cylinder replacement
Broken key removal
Ignition lock repair
Remote head key programming
We Have Automotive Transponder Key Programming Technologies
At Door N Key locksmith, it is not enough to embrace transponder key programming because it is a popular trend. For us to better render quality services, we go steps further to understand the technology behind it. One of our primary goals is to stay updated with technological advancements in the automotive keying industry, which led us to understand the exact technicalities behind how transponder keys communicate with your vehicle. For this and many other reasons, we have risen through the ranks to be a preferred transponder key programming service provider in West Palm Beach, FL. We also boast of fast response times, professionalism, and reliability.
Allow us to sort out all your transponder key issues in a matter of minutes. Call us now and put us to the test!
All About Transponder Key Programming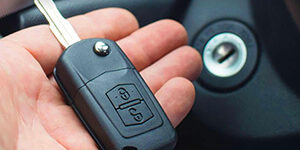 A transponder programmer is a locksmith who is well qualified to change or reprogram your transponder keys. At Door N Key Locksmith, we are committed...