Car Locksmith – West Palm Beach
Owning a car is all about owning a piece of freedom and convenience, so what happens when that convenience turns into an inconvenience? That's exactly what can happen should you find yourself locked out of your car in the West Palm Beach area. Not to worry, Door N Key is a top of the line auto locksmith in West Palm Beach that is available to help 24 hours a day.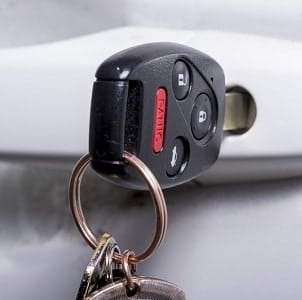 Because it always seems that problems pop up at the most inconvenient times, we make it our job to help. If you should find yourself locked out of your vehicle it's quite normal to panic, and start stressing about how you can possibly get into the vehicle. We are here to offer a very simple and quick solution. We offer exceptional and professional auto service in West Palm Beach so that you don't have to worry and stress. Door N Key will get you back into your vehicle in no time, without damaging your car, or causing your whole day to be ruined and off schedule. Our customers are our top priority, and with that in mind we are sure to be able to help with the service you need including car lockout,auto keys made, transponder key, car key programming, ignition and Motorcycle Keys. It's always a good idea to have a spare set of keys to your vehicle. If there are two drivers in your house, then obviously each person can have their own set. There is also the fact that having a spare set is handy should you find yourself locked out of your vehicle. Not to worry, it happens to the best of us! If you find yourself with just one set of keys, then you'll want to contact us so we can make you a set of car replacement keys. We are able to perform the service quickly and properly so that the keys are guaranteed to work.
Do you have a vehicle that requires a pre-programmed key to start the ignition? If so, did you know that if you ever need a replacement or a spare set made it also needs to be programmed? This is exactly why we offer ignition key replacement that includes the proper programming. We want to make your life as easy as possible and save you from having to run around trying to find a qualified locksmith. We offer professional, high quality service using only the most high-tech equipment out there and of course we do all of this with a smile on our face!
Auto Locksmith West Palm Beach FL
We are a proud car locksmith West Palm Beach FL team that has years of expertise and a can-do attitude. We believe that our customers' lives will be made easier with us in it, that's why we cover a wide range of services to suit all needs. Our car locksmith West Palm Beach FL employees always respond promptly and do the job quick without skimping on quality. Door N Key has over a decade in business and we're proud each time we send out our team in their fully loaded van to deliver punctual 20-minute service. Becoming one of our loyal customers will be one of your best decisions.
Where Else Would You Find Such Great Services?
Our car technician services in West Palm Beach FL is one of a kind. Read the reviews and you'll quickly realize why. Whenever there's someone in need of an automotive technician in West Palm Beach, we want to be the ones to help. We make sure that we can cover all the bases. You can contact our car technician for when you have an automotive emergency that requires your attention right away. You can contact a 24 hour emergency locksmith whenever you have an emergency after hours. And you can contact our residential expert to help make your home as secure as possible.
Only a Car Locksmith Can Unlock Car Safely During Lockouts
Don't try and DIY it. While movies may make it seem like you can use a bit of wire and get right back into your car, this can lead to problems down the line. A car expert won't accidentally break the entire mechanism or the window! So, save yourself that time and unnecessary expense. When you're locked out, call our car locksmith. We will unlock car and we can make a car key copy so you're never left locked outside with no way back in again. Don't be someone who panics at the thought: "I locked my keys in my car!" Be someone who calls our reliable locksmith.
Why Are We The Best? A 24 hour Emergency Locksmith For Any Lockout
We get it, not everyone wants to work after hours. And nobody plans to accidentally lock themselves out of their car or home after hours. But these things happen and our West Palm Beach car technician knows all about it. We can send a 24 hour emergency locksmith to assist you even over weekends or in the wee hours of the morning. That's exactly what a 24 hour emergency technician is for! During your next lockout, you don't need to panic. We have an emergency locksmith that can help you after hours and a technician open on Sunday. We've got you covered, no sweat.
Our Residential Locksmith Knows Front Door Locks
West Palm Beach, FL has many things that make it a great place to live. One of those things? The consistently reliable residential services you can find right here. Whether you need help fixing a lock, or you want to install some high security locks to feel safer, our residential expert will help you every step of the way. We have a full range of locksmith for house services and we can assist with key cutting. Your front door locks are obviously an important part of your security and we will take them as seriously as they should be. That's our promise to you.