Car Locksmith Services: Expertise When You're Locked Out
There's nothing more frustrating than finding yourself locked out of your vehicle. Whether you've lost your keys, broken them, or simply left them inside, you need a solution—and fast. Enter Door N Key Locksmith West Palm Beach. As your local car locksmith experts, we provide rapid response times, skilled technicians, and a dedication to getting you back on the road. With years of experience under our belt, we understand the urgency of these situations, and we're here to help 24hours a day.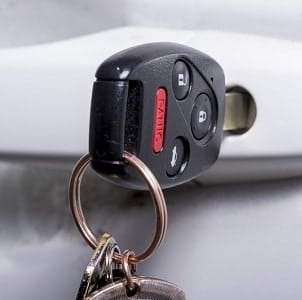 Auto Locksmith Services in West Palm Beach
West Palm Beach residents and visitors know the importance of having reliable services nearby. And when it comes to car locksmith needs, we've got you covered. Door N Key Locksmith West Palm Beach is proud to serve the community with exceptional services tailored to meet any vehicular lock-related challenge. Our reputation in the city stands firm, thanks to our consistent delivery of top-notch services, attention to detail, and unwavering commitment to customer satisfaction.
Our Services Include:
Emergency lockout assistance
Car key duplication
Ignition repair and replacement
Transponder key programming
Broken key extraction
And more!
Our Auto Services Include
Locked Out? We're Here for You!
Ever had that sinking feeling after locking your car keys inside? We understand the panic and the inconvenience. That's why we offer emergency lockout assistance round the clock. Day or night, rain or shine, when you're locked out, we're on our way. You don't have to feel stranded or helpless. Just give us a call. Before you know it, you'll be back on your way. Need help now? Reach out immediately!
Duplicate Keys, The Hassle-Free Way
We are a proud car locksmith West Palm Beach FL team that has years of expertise and a can-do attitude. Lost a car key? Want a spare? We specialize in car key duplication. Our process is swift, ensuring you have a backup whenever you need it. It's always smart to have an extra key. Whether it's for family members or just to keep in a safe spot, we've got you covered. Ready for peace of mind? Let's create that duplicate key for you!
Ignition Issues? We'll Fix It
A faulty ignition can be more than frustrating; it can disrupt your whole day. If your ignition is acting up or completely broken, we're the experts to call. From minor repairs to complete replacements, we ensure your car starts smoothly every time. Drive with confidence. Don't let ignition problems hold you back. Get in touch, and we'll get you started!
Advanced Key Solutions: Transponder Programming
Modern cars come with advanced security. Transponder keys play a huge role in this. If yours is malfunctioning or you need a new one programmed, we're your team. We keep up with the latest in automotive security, ensuring your car remains both accessible to you and secure. Elevate your car's security. Trust us with your transponder key needs. Want to enhance your car's security? Let's talk transponder keys!
Door N Key Locksmith: Your Nearby Auto Locksmith Expert
Looking for an "auto locksmith near me"? Search no more. Door N Key Locksmith is your trusted partner for all automotive lock and key concerns. From simple key duplicates to advanced transponder programming, we've mastered it all. Every service, every call, we commit to excellence. Your security and satisfaction are our top priority. Need expert locksmith services? Door N Key Locksmith is just a call away! We can send a 24 hour emergency locksmith to assist you.