Service within 15 miles, in
15-20 min.

Find a Locksmith Near Me to Help Get Back in the House
Everyone gets locked out. It happens, and then you aren't sure what to do. Not many people think, is there a locksmith near me? If you have a loved one with an extra key, they might stop by and help you. But if they are tied up at work or on a business trip far away, then the best option may be to find a local car locksmith through a "locksmith near me" search. This way, you'll find a trustworthy team like ours that can get to you quickly and have you back in your home or car in no time.
A Local Expert Near Me Will be there quickly
Living in a city means you are likely to have a lot of luck when you search for a local expert near me. However, a rural area might not have a technician located just around the corner. If you get locked out, you still need to find a reliable company, so a search for a local technician near me in those rural areas may require a longer wait. You are still likely to find a great Lake Worth locksmith who can help you get into your car or house quickly.  If it saves you a broken window, it is worth the wait. Read more.
A Local Locksmith Near Me Will be there quickly
Home is a place where people take the greatest security measures, and when it comes to people close to you, no precaution is excessive. A locksmith is a person who in some ways care for the safety of individuals, through locking devices and unlocking access points to an establishment or property, but without involving legal actions such as police matters.
We at DOOR N KEY have made the tenant's safety our top priority. DOOR N KEY located at WEST PALM BEACH, FL region have highly experienced technicians that are available for 24/7 service in the area and covers all aspects of home security. The superior range of products and services that guarantees maximum peace of mind for you and those you care for. We are best expert West Palm Beach, FL.
Services offered by DOOR N KEY in your area WEST PALM BEACH, FL
At DOOR N KEY, we have the knowledge and experience to offer you peace of mind knowing that we offer a complete security solution adapted to your particular needs. We offer a complete service committed to providing security and protection to our customers. We offer a wide range of products and services for residential and commercial security, from access control and intrusion security to supervision and surveillance. Whatever your security needs, count on the integrated security solutions of DOOR N KEY.
Our company offers professional services in WEST PALM BEACH, FL to cover persona your needs. We can handle any application for locksmithing ranging from normal openings to openings of high-security locks with re-locking systems, with the highest levels that ensure the quality and integrity of the product.
Making copies of keys is not always easy for several reasons. The regularly calibrated equipment, the inventory, the condition of the customer's key and the experience of the operator influences the final product. All this is taken into consideration when we manufacture each key for you and that is why in DOOR N KEY makes copies of keys that work on the first attempt.
We are expert technicians in security and protection for residences. Within the field of residential locksmithing, we focus on your safety and that of your family. Our clients trust us to help protect those things that can not be replaced, redone or rebuilt.
As for the expert for residences, our professionals can guide you on what might be the safest door lock that will best meet your need more will guide you on how to change damaged locks. We work with all kinds of residential hardware such as window locks, deadbolts, magnetic locks, patio door locks, digital locks and various other types of locks. We also offer to install master key systems for your homes along with peephole installation and mobile home locks.
We have thousands of door key molds in stock from old keys, electronic, "Do Not Duplicate" and specialized equipment as used in safes, vaults, and gun locks. We also have a variety of more than 90 models of high-quality locks, some exclusively offered by lock and key shops. These could be prepared to work with the same key (available in various sizes and resistant to corrosion) including the locks of doors in the home.
Related Searches Locksmith West Palm Beach: car lockout, car keys made, auto locksmith and more..
All About Locksmith Service Area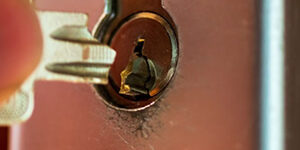 Most the closest locksmith shops are open Monday to Friday, with varying hours and some working on weekends. With over five hundred shops in Florida,...